Donna Meints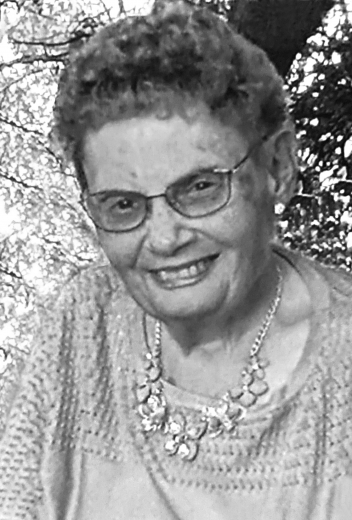 Funeral service will be held at 10:30 a.m., Saturday, March 12, 2022, at Zion Reformed Church in rural Sheffield, with burial in the church cemetery. Visitation will be held from 4:00 p.m. to 7:00 p.m., Friday, March 11, 2022, at Counsell Woodley Funeral Home in Hampton.
Donna Lou (Josten) Meints was born August 20, 1946 to Edmund and Ethel (Barz) Josten and went home to be with her God and Savior March 2, 2022. She grew up in Klemme helping her parents in their hardware store and delivering bottled gas with her dad. After graduation from Klemme High School she took job training in Des Moines and then began working at the Good Shepherd Care Facility in Mason City. There she met her future husband, Larry. They were married while he was serving in the United States Navy and then moved to Chula Vista, California. Donna moved back to Sheffield when Larry was stationed in Vietnam. After his discharge they made their home in the Sheffield area. Donna was a stay-at-home mom to her children plus others she babysat for. When the Sheffield Care Center opened, she was one of the original employees which began a 32-year career working in the Kitchen there.
Donna is survived by her husband of 55 years, Larry, children Daren (Pam) Meints, Sheffield, Dave (Sherry) Meints, Belmond, Teresa Schulz, Sheffield, and Janet (Mike) Betten, Hampton. 10 grandchildren Kylie (Nelson) Casey, Garner, Jori Meints (Chris Sawvell), Meservey, Braden (Haley) Meints, Holstein, Ethan (Britta) Meints, Grinnell, Micayla (Alan) Lahner, Sheffield, Collin Meints (Droste Henning), Ames, Caralyn Schulz, Mason City, Braxton Meints, Belmond, Justin Schulz, Sheffield, Whitney Schulz, Sheffield. 4 great-grandchildren Aubree and Asher Lahner, Rudy Meints and Maverick Casey. Special children Tom and Emily Nguyen and family, Lee's Summit, Missouri, and Tim and Denise Walters, Adel. Her aunt Daisy Schwichtenberg and several cousins. Sister-in-law Lois (Dave) Craighton.
She was preceded in death by her parents Edmund and Ethel Josten, uncle and aunt Milvern and Mary Jane Barz, uncle Edward Barz, uncle and aunt Alfred and Carol Josten, mother-in-law and father-in-law Carolyn and Con Meints, and brother-in-law Ron Meints.
Counsell Woodley Funeral Home of Hampton is caring for Donna and her family. 
Category:
Sheffield Press & Pioneer Enterprise
The Sheffield Press
305 Gilman Street
PO Box 36
Sheffield, IA 50475
Phone:  641-456-2585
The Pioneer Enterprise
PO Box 302
Rockwell, IA 50469
Phone:  641.456.2585
Mid-America Publishing
This newspaper is part of the Mid-America Publishing Family. Please visit www.midampublishing.com for more information.