Glenn Howard Schnabel, 94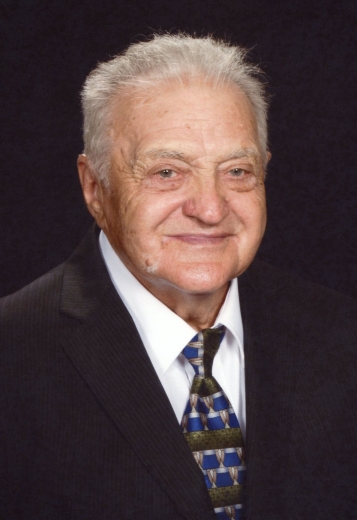 Glenn Howard Schnabel, 94, of Sheffield, Iowa, passed away Sunday, September 26, 2021, at the Sheffield Care Center. He was born the son of Paul and Clara (Stauffacher) Schnabel on July 1, 1927 at Hampton Lutheran Hospital.
Glenn was baptized and confirmed at Grant Center Lutheran Church. He attended K-8th grade at Maysville country school and graduated from Geneva High School in 1944. Glenn was united in marriage to Edna Janssen on August 22, 1948, at St. Peter's United Church of Christ in rural Geneva. Glenn and Edna started farming three miles west of Chapin on March 1, 1949, while raising their four sons.
Glenn was a member of Trinity Lutheran Church and served on the cemetery board. He was good at repairing machinery on the farm and enjoyed watching his sons and grandsons play baseball.
Glenn is survived by his sons Lester (Eva) Schnabel of Sheffield, Rodger Schnabel of Hampton, Keith (Darla) Schnabel of Geneseo, Illinois and Justin (Carol) Schnabel of Sheffield; grandchildren Paula Schnabel of Ankeny, Matthew (Krystal) Schnabel of Kanawha, Laura (Kyle) Hegtvedt of Rockwell, Rebecca (Jared) Winkie of Waukon, Adam Schnabel of Colona, Illinois, Austin (Melissa) Schnabel of Berwyn, Illinois, Arion (Lindsey) Schnabel of Toledo, Anthony Schnabel of Perry and Shawnda Behr of Adel; great grandchildren Lillian, Robert and Isabelle Schnabel, Zebediah and Leah Winkie, Thomas and Theodora Hegtvedt, Mark and Meigan Behr; sister Agnes Duit of Monticello; brother-in-law Marvin (Betty) Janssen of Hampton; sister-in-law Loretta Bishop of Swaledale; along with many nieces, nephews and cousins.
He was preceded in death by his parents, wife Edna Schnabel, infant daughter Doris Schnabel, sister Lillian Lubkeman and brothers-in-law Edwin Lubkeman, Howard Janssen and Arlon Duit.
Funeral services were held at 11:00 a.m., Thursday, September 30, 2021, at Trinity Lutheran Church in Hampton. Visitation was held from 9:30 a.m. until service time at the church on Thursday. Burial took place in the Hampton Cemetery.
Category:
Sheffield Press & Pioneer Enterprise
The Sheffield Press
305 Gilman Street
PO Box 36
Sheffield, IA 50475
Phone:  641-456-2585
The Pioneer Enterprise
PO Box 302
Rockwell, IA 50469
Phone:  641.456.2585
Mid-America Publishing
This newspaper is part of the Mid-America Publishing Family. Please visit www.midampublishing.com for more information.