Howard D. Peters, 75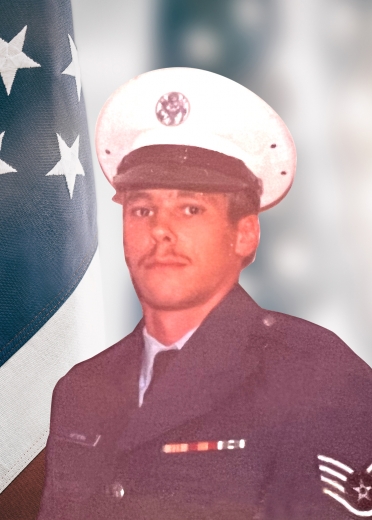 Howard D. Peters, 75, died Saturday, August 13, 2022, of complications of a stroke at the Sheffield Care Center, surrounded by his family, who loved him. Visitation will be held at 9:00 a.m., Wednesday, August 17, 2022, at Zion St. John Lutheran Church in Sheffield, with a funeral service following at 10:00 a.m. He will be interred with honor at the Iowa Veterans Cemetery in Adel. Counsell Woodley Funeral Home of Sheffield is caring for Howard and his family.



Howard Dean Peters, son of Henry and Naomi (Lutterman) Peters, was born in Grundy Center, Iowa, on November 29, 1946. He grew up on the family farm in rural Wellsburg, Iowa, with his sister Elinor (Hinders) and Charles. After graduating with the Wellsburg High School class of 1965, Howard attended Ellsworth Community College, where he ran on the track team, one of his fondest memories. After marrying his wife, Linda (Van Deest) on August 25, 1967, he earned his B.A. at the University of Northern Iowa. Shortly after his first of three daughters, Kristine, was born, Howard enlisted in the U.S. Air Force and was deployed to Bien Hoa, Vietnam. While he was gone, his second daughter, Jennifer was born. Staff Sgt. Peters, served his country for four years. Upon his return to civilian life, the family moved to Clarion, Iowa, where his third daughter, Cortney, was born.



Howard was in the grocery business for the first part of his career, and owned the H&L grocery store in Sheffield, Iowa. He was proud to serve his community for many years through the local American Legion, Athletic Booster Club, founding member of the Sheffield EMTs, church leadership, Community Club. Later, they moved to Ankeny, Iowa, where he began the second half of his career in insurance and financial planning with BCBS and later Principal.



Howard never met a person he couldn't strike up a conversation with over a strong cup of coffee. He spent most of his later years outside with his dogs, walking through the woods and falling in creeks. A lifelong learner who never ran out of curiosity, he loved stumping his grandkids with logic puzzles and brainteasers. He was a good father and grandfather, a good soldier, and a good friend, who wasn't above calling you a dumbass when warranted. He leaves behind many colorful stories to tell, and could never be forgotten.



Howard is survived by his daughters Kris (Jeff) Potts, Jeffery, Meghan and Abby; Jennifer (Bob) Merfeld, Zach and Haley (Toomsen), Megan and Julia; and Cortney (Nate) Swanson, Hunter and Emerson; sister Elinor (Glenn) Hinders; and brother Charles (Ardis). His first great-grandson, Ryder James Merfeld, son of Zach and Haley, arrived extra early so Papa could see him before he left.



He was preceded in death by his wife Linda, his parents, and several lucky dogs.
Category:
Sheffield Press & Pioneer Enterprise
The Sheffield Press
305 Gilman Street
PO Box 36
Sheffield, IA 50475
Phone:  641-456-2585
The Pioneer Enterprise
PO Box 302
Rockwell, IA 50469
Phone:  641.456.2585
Mid-America Publishing
This newspaper is part of the Mid-America Publishing Family. Please visit www.midampublishing.com for more information.