Jack Eno, 78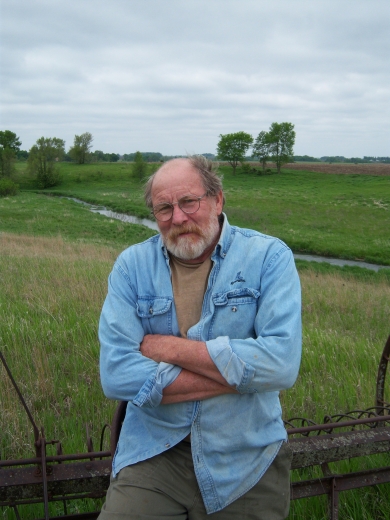 Jack Eno, 78, of Sheffield, passed away Monday, July 26, 2021, at Mercy One North Iowa in Mason City.  Funeral services will be held at 11:00 a.m., Friday, July 30, 2021, at Rolling Acres Christian Reformed Church in Mason City, with Pastor Phil Boender presiding. Interment will be at Hillside Cemetery, Sheffield, at a later time. Visitation will be 5:00 – 7:00 p.m., Thursday at Retz Funeral Home, 203 Maple Street, Sheffield, and continue one hour prior to the service at the church.
     Jackie Dean Eno was born October 2, 1942, at the family farm in Sheffield, a son of Walter and Arlene (Heitland) Eno. He worked on the family farm and graduated from Sheffield High School.  After high school, he enlisted in the U.S. Army, and served in Vietnam as a draftsman.
     When his enlistment was over, Jack entered Northeast Missouri State University in Kirksville, MO, where he received a Bachelor's in Agricultural Science. He returned to Sheffield, took over the family farm, and operated Eagle Prairie Stock Farm. He was very active in the cattle industry during this time, traveling all over the country and working with the American Breeders Services.
     Jack was united in marriage with Cheryl Marie Posekany on May 23, 1976, at the Old Methodist Church in Sheffield. They made their home in Sheffield, raising three children. Jack continued farming and worked as a rural mail carrier for many years. He loved his family, especially his grandchildren.  He was very active in the Franklin County Fair and Iowa State Fair in his younger years and enjoyed nature and being outdoors. He had many hobbies, including woodworking, gardening, and fly tying.
     Jack is remembered by his children: Kaycee (Ryan) Kruger, Sheffield; Megan (Ryan) Hejlik, Sheffield; Sean (Jessica) Eno, Urbandale; grandchildren: Ava & Zoe Kruger; Ethan Shields, Renner Hejlik, Dylan & Isabelle Eno; brother: Gordon (Mae) Eno, California, and many relatives and friends.
     He is preceded in death by his parents, his wife Cheryl in February 2020, and his foster son, Tri Nygen.
     In lieu of flowers, the family requests a donation towards your favorite veterans, conservation, animal, or children's nonprofit. Any monetary donations received will be placed into the Eno Memorial Fund, which will go towards various nonprofits.
Category:
Sheffield Press & Pioneer Enterprise
The Sheffield Press
305 Gilman Street
PO Box 36
Sheffield, IA 50475
Phone:  641-456-2585
The Pioneer Enterprise
PO Box 302
Rockwell, IA 50469
Phone:  641.456.2585
Mid-America Publishing
This newspaper is part of the Mid-America Publishing Family. Please visit www.midampublishing.com for more information.