Jan Saylor, 80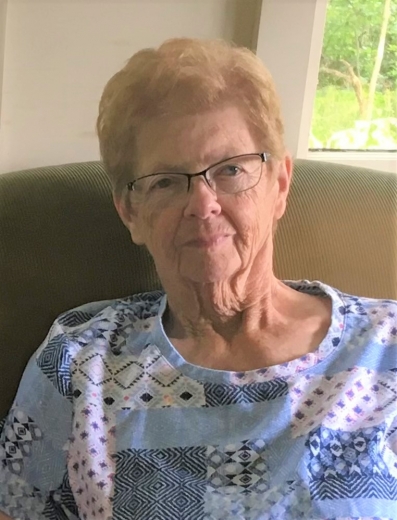 Jan Saylor, 80, of Sheffield, passed away on Tuesday, August 16, 2022, at MercyOne North Iowa Hospice in Mason City. Funeral services will be 10:30 a.m. on Saturday, August 20, 2022, at First United Methodist Church in Sheffield, with burial at Hillside Cemetery in Sheffield. Visitation will take place at the church and start one hour prior to the service. Funeral arrangements are under the guidance of the Sietsema-Atkinson Funeral Home in Hampton.
Janice Grace Meyer was born on May 17, 1942, in Newark, NJ, to Henry and Grace (Johnson) Meyer. She grew up in Newark and graduated from West Side High School in 1960. After graduating from secretarial school, she worked for Tenneco Oil in Bloomfield, NJ. 
In 1966, she and a group of girlfriends were vacationing in Virginia Beach, VA, where Jan was set up on a blind date with Jim Saylor, who was stationed there with the United States Navy. Jan and Jim were married on December 9, 1967, at Vailsburg United Methodist Church in South Orange, NJ. They lived in New Jersey for the first two years of their marriage, then moved to Jim's home state of Iowa. They settled in Sheffield and have made it their home for the last 50 years. Jan and Jim welcomed their first son, Dale, in 1973, and their second son, Donn, in 1977.
Jan started working at the Sheffield clinic when it opened in 1984. She was the office manager there until her retirement. She was a familiar face to every patient and a beloved colleague to her coworkers. Up until her death, Jan still met regularly for lunches with other former Mercy office managers—her group of "girls" that brought her so much joy and support.
Jan was an active member of the First United Methodist Church in Sheffield and volunteered at the Sharping Shoppe, West Fork Food Pantry, and Meals on Wheels. She was always ready to chat with anyone, from friends and neighbors to cashiers and strangers at the grocery store. On a trip to Germany with her son, Donn was shocked to find her deep in conversation with a businessman on a train—and speaking fluent German! Jan particularly loved her daily coffee dates with her best friend Carol Stadtlander.
She loved animals, especially dogs. Her dog Otis was her pride and joy and was always by her side. She was also an amateur birder and made sure the birds and squirrels in the yard were happy and well-fed.
Though Jan was always on the hunt for a good bargain, she also enjoyed the occasional trip to a casino. Whether it was in Iowa or Las Vegas, she was happy to stop and hit the slots for a few hours.
But if there was one role that Jan was born to play, it was that of Grandma. She treasured her grandsons, Henry and Oliver, and had visited them just a few weeks before her passing. She relished every moment with them and never missed an opportunity to spoil them. 
Jan is survived by her husband of 54 years, James "Jim" Saylor, of Sheffield; son Donn Saylor of Sheffield; son Dale (Joe Williamson) Saylor and grandsons Henry and Oliver of New York, NY; sisters-in-law Cindy (Chuck) Johnson of Clear Lake and Jennifer Saylor of Shakopee, MN; many nieces and nephews; dear friends Carol and David Stadtlander of Sheffield; and beloved dog Otis Saylor of Sheffield.
She was preceded in death by her parents, Henry and Grace Meyer; aunt Edith Johnson; sister-in-law Patricia Mulford; brother-in-law Dennis Mulford; and her cherished dog Rupert.
Jan's family would like to express their deep gratitude to Pastor Sandi Gobeli for her love and support during this time and to MercyOne North Iowa Hospice for the care and compassion they gave to Jan in her final days.
Category:
Sheffield Press & Pioneer Enterprise
The Sheffield Press
305 Gilman Street
PO Box 36
Sheffield, IA 50475
Phone:  641-456-2585
The Pioneer Enterprise
PO Box 302
Rockwell, IA 50469
Phone:  641.456.2585
Mid-America Publishing
This newspaper is part of the Mid-America Publishing Family. Please visit www.midampublishing.com for more information.