Pamela Sue Ricke (Heitland), 70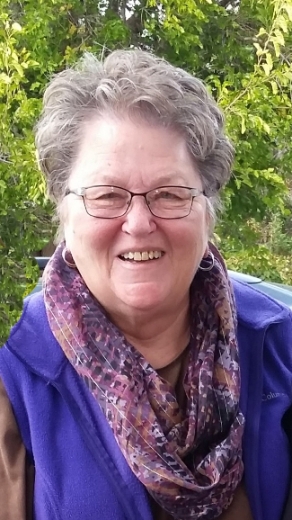 Pamela Sue Ricke (Heitland), 70, of Sheffield Iowa passed away at Mercy One Hospital Mason City, IA on Wednesday August 4, 2021. She was surrounded by family as she was welcomed home into the Lord's arms.
            Pamela was born on May 25, 1951 to John and Neita Heitland of Dougherty, Iowa. Their union was blessed with Pamela and her younger brother Michael.  The family resided outside of Sheffield, on a small farm.  Pamela graduated from Sheffield Highschool in 1969.  She then went on to Hamilton Business College where she received her Business Degree. 
            Pamela married Paul Ricke of Wesley, IA on December 26, 1975.  They made their home in Sheffield where they raised their four children.  She enjoyed road trips with family and was always prepared with roadside picnics.  She fiercely loved every member of her family for who they were as individuals. 
            Pamela made a career in law enforcement.  She retired from the Cerro Gordo County Sheriff's department in 2013, where she was the Dispatch Spervisor.
            Pamela most enjoyed spending time with her family and gardening.  She had a large vegetable garden every year and enjoyed harvesting and canning the bounty.  In her spare time, she quilted blankets for her children and grandchildren.  She was an active member of Zion St. John Lutheran Church and their Quilters Guild.  She also donated her time to the Lion's Club and was on the board of the West Fork Food Pantry.   
            Pamela is survived by her beloved husband of 45 years, Paul Ricke of Sheffield, IA; her children and grandchildren: Timothy Armstrong-Ricke and his children Payton & Kolby, Des Moines, IA;  Casandra (Paul) Thomson and their children Hannah & Hadleigh, Charles City, IA; Lucinda (Galen) Wilkinson and their children Tristin & Jotham, Carl Junction, MO;  Sara (Ricardo) Fonseca Ricke and their children Ricardo & Cristian, Ankeny, IA; her brother, Michael (Jan) Heitland, Spring Valley, MN and many other relatives and friends.
            She is preceded in death by her parents John and Neita Heitland. 
            The visitation and funeral service will be held at Zion St. John Lutheran Church in Sheffield, IA.  Visitation will be on Monday, August 9, 2021 at 4pm-7pm.  The funeral service will be held Tuesday, August 10, 2021 at 2 pm.
Category:
Sheffield Press & Pioneer Enterprise
The Sheffield Press
305 Gilman Street
PO Box 36
Sheffield, IA 50475
Phone:  641-456-2585
The Pioneer Enterprise
PO Box 302
Rockwell, IA 50469
Phone:  641.456.2585
Mid-America Publishing
This newspaper is part of the Mid-America Publishing Family. Please visit www.midampublishing.com for more information.