Paul Schulz, 77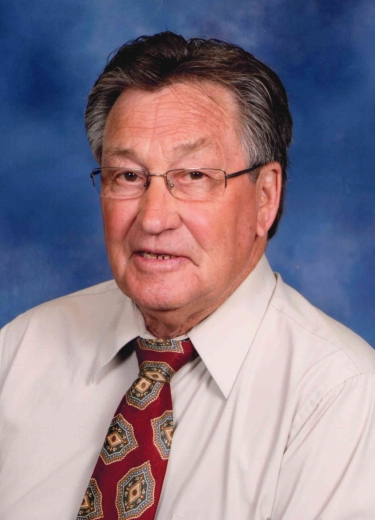 Paul Schulz, 77, of Hampton passed away Friday, October 1, 2021 at Franklin General Hospital Hospice with his loving family by his side. A visitation will be held from 4:00 to 7:00 p.m. on Monday, October 4 at Sietsema-Atkinson Funeral Home in Hampton. A funeral service will be held at 10:30 a.m. on Tuesday, October 5, 2021 at United Methodist Church in Hampton.
Paul Kenneth Schulz was born on November 25, 1943 in Hampton, Iowa, the son of Rollin and Lois (Kirkpatrick) Schulz. He graduated from Hampton High School in 1962, but also spent part of his high school years in Chapin and Hansell, something he was very proud of. Paul married his wife of 54 years, Linda Jeanne Dannen, on June 28, 1967 in Las Vegas at the Wedding Chapel. They spent their first few years of marriage in Cedar Rapids before moving to Hampton where they raised their four children: David, Joni, Nick, and Dallas.
Paul worked at Rockwell Collins Radio in Cedar Rapids and Farmers Hybrid in Hampton. He spent 18 years as a lineman for Hampton REC, then another 18 years as a member service director for REC before retiring in 2007. During his time at REC he especially loved teaching the youngsters at the AG Fair about electrical safety, even traveling as far as South Clay Schools in Clay County to give presentations. He also loved his days at the coffee shop meeting with prospective clients or customers of REC.
Paul's hobbies included golfing in his younger years, watching sports activities, traveling to the casinos a couple of times a month, and playing countless games of cribbage and 500. When his children were younger he was very active in the youth baseball programs. He was also a member of the Hampton volunteer fire department, and Hampton Lions Club. In his later years, his favorite activity was to travel to watch all of his grandchildren play in their sporting events.
Paul is survived by his wife of 54 years, Linda, his children David (Patty) Schulz of Spencer, Joni (John) Kew of Hampton, Nick (Mary) Schulz of Sheffield, and Dallas (Sam) Schulz of Sheffield. He is also survived by his 11 grandchildren: Dillon (Kirsten), Owen, Kathryn, Maverick, Reba, John Paul (Haley), Jacob (Cindy), Joshua (Hannah), Nicole (Brady), Kyle, Conner, and 4 great grandchildren: Sawyer, Griffin, Ivy, and Caden and a sister, Lousie (Lonnie) Kasperbauer.
Paul is preceded in death by his parents and brothers: Jerry and Danny
In lieu of flowers, memorials can be directed to the family in memory of Paul.
Category:
Sheffield Press & Pioneer Enterprise
The Sheffield Press
305 Gilman Street
PO Box 36
Sheffield, IA 50475
Phone:  641-456-2585
The Pioneer Enterprise
PO Box 302
Rockwell, IA 50469
Phone:  641.456.2585
Mid-America Publishing
This newspaper is part of the Mid-America Publishing Family. Please visit www.midampublishing.com for more information.