Richard "Dick" Heimer, 80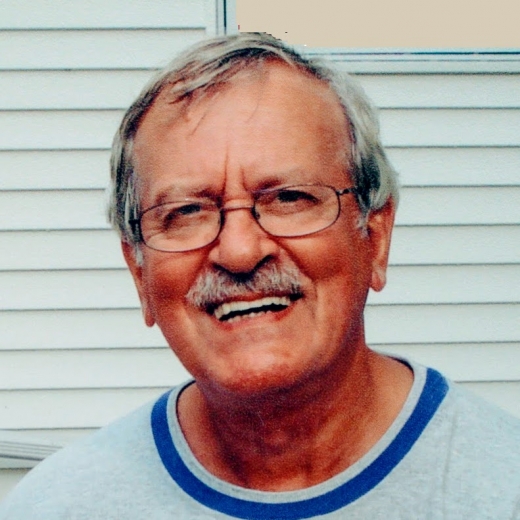 Richard "Dick" Heimer, 80, of Sheffield, Iowa, died peacefully at the Sheffield Care Center on Tuesday, June 22, 2021. Dick survived esophageal cancer and bravely battled the disease's painful aftereffects for five years before finally deciding to take the rest he so much deserved. A funeral service was held Wednesday, June 30, at Sacred Heart Church in Rockwell. Funeral arrangements were under the guidance of the Sietsema-Atkinson Funeral Home in Hampton.
Dick, a longtime educator, led an active life devoted to helping others become better, often simply by injecting some laughter in their lives. He was born on October 24, 1940, in Chicago, Illinois. He grew up in Cresco, Iowa. Those who know Dick's propensity for mischief and irreverence will chuckle to know that he served as an altar boy for many years. He graduated from Notre Dame High School, where he was an athlete, writer, leader, and thespian, before attending and graduating from Loras College in Dubuque, Iowa. While in college, Dick worked a couple summers in Milwaukee, Wisconsin, and left that city with more than just tuition money: he met the love of his life, Barbara Ann White, and they were married on June 9, 1962, 59 years ago.
After graduating from Loras and teaching one year in Wisconsin, Dick convinced Barb to move to Iowa, relocating to Sheffield in the summer of 1965, when he began a 35-year career in the Sheffield public school systems. Little did big-city Barb know what she was in for. For six years, Dick taught high school English and social studies. He studied for his administrative degree at the University of Northern Iowa and in 1971 at age 30 he took over as high school principal, one of the youngest principals in the state. He held that position for the next 29 years until he retired in June 2000. He served as school athletic director for 18 of those years. Dick oversaw the transition of the school from S-C to SCMT and into the new school building. He loved living in Sheffield and being principal at the school, nurturing so many great friendships over the years.
Dick was active in sports and outdoor activities. For many years he played town team baseball, softball, and basketball. He coached Little League baseball. He was a big fan of Wisconsin pro sports teams, especially the world's greatest professional sports organization, the Green Bay Packers. He was a lifelong Iowa Hawkeyes fan. He and Barb attended hundreds of Spartan and Warhawk athletic contests. Dick loved golf, fishing, gardening, drinking Old Style, and having fun. He spent much time at the family cabin he helped build with his father along the Mississippi River in Minnesota, and he organized fishing expeditions to Canada and golf tournaments in Dubuque. He was well known for his bushy-eyed bespectacled alter ego, Ernie Kinerski. In retirement, he and Barb were devoted to their grandchildren, creating their annual summer activities camp, Camp Ernie.
Dick was a beloved husband, father, grandfather, son, brother, uncle, cousin. He is survived by his wife, Barb. Together they proudly raised five children and they greatly loved 14 grandchildren. Pete Heimer (wife Yuki; children Taizo, Niki, Ren) is the oldest child and the favorite. Tied for second favorite are the next four children: Peg Soukup (Hans; son Carson), Jeanne Thompson (Tony; children Isaac, Harris, Stella, Rex), Dave Heimer (Jodi; children Luke, Ella), and Joe Heimer (Dawn; children Christian, Ben, Alex, Lauren).
Dick will be missed by his four siblings: sister Sandi (Ted) Villinski, brother Mic (Mary Lee) Heimer, sister LeAnne (Jan) Whitlow, brother Chuck (Cruz) Heimer. He has many wonderful cousins, and he was a favorite uncle to 20 nieces and nephews.
Dick was preceded in death by his mother, Hazel, and father, Ben Heimer; his step-mother, Tina Heimer; a sister-in-law, Joanie (Tom) Herden; and a brother-in-law, Ted (Sandi) Villinski. He lost many close friends in recent years; we're pretty sure they are all sitting together now in a heavenly tavern, sipping Old Style and swapping old stories.
The extended Heimer family would like to offer sincere thanks to the many people who showed such caring support these past few years, including local friends, the staff at Mayo Clinic, and especially the staff at the Sheffield Care Center, many of whom are friends of the family and Dick's former students, who provided excellent, personal care. We feel blessed.
Category:
Sheffield Press & Pioneer Enterprise
The Sheffield Press
305 Gilman Street
PO Box 36
Sheffield, IA 50475
Phone:  641-456-2585
The Pioneer Enterprise
PO Box 302
Rockwell, IA 50469
Phone:  641.456.2585
Mid-America Publishing
This newspaper is part of the Mid-America Publishing Family. Please visit www.midampublishing.com for more information.